Resolution National Awareness Raising Week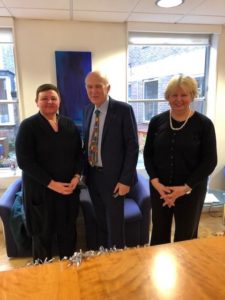 Thameside Collaborative Lawyers and Mediators supported the Resolution initiative on raising awareness on the lack of rights for cohabiting couples and the need for reform.
Sir Vince Cable visited the offices of Stone Rowe Brewer LLP and met with Lisa Broddle and Therese Nichols to discuss the current law and the reforms needed which he supported.
Multi-disciplinary working and Alternative Dispute methods were presented to Sir Vince including Collaborative Practice and Mediation.
The holistic support of clients in many Process', achieving a resolution for clients in a supported environment, in addition to the challenges of assisting clients with mental health and abuse issues were discussed.
Thank you to Sir Vince for meeting with us in January 2018.