Thameside Collaborative Lawyers and Mediators Training Day presented by Robbie Clerke and Angela Lake-Carroll on 5th July 2017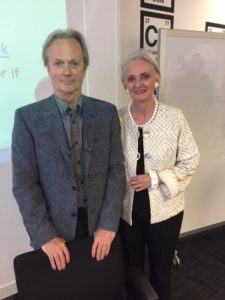 Collaborative Lawyers, Mediators, Family Consultants and Financial Advisors met to train and discuss:
Interdisciplinary working: the benefits are significant: tailored service, greater efficiency, resources, networks and referrals. The whole team approach with the case management role taken by the most appropriate professional.
Confidentiality and privilege: this is conditional and subject to safeguarding issues, public interest, other overarching rights in law and anti money laundering provisions. It is essential that we and the clients understand how this works to protect the clients, outcomes and the dispute resolution processes.
Disclosure and documentation: how to manage this in each process.
Assessment of suitability for Collaborative or Mediation: participants should attend voluntarily, are able to understand and accept the terms, they have capacity to negotiate freely and make informed decisions, there is not a risk or threat of harm to the family and they agree to make disclosure of required information.
News and updates: There are 707 registered accredited mediators and 293 working towards accreditation with the Family Mediation Council. Resolution members may access Mediation and Collaborative templates which are compliant with standards and data protection legislation on the Resolution Website.
The Collaborative and Mediation Professionals used the time to update and discuss practice issues, get to know each other better, improving working knowledge and relationships to the benefit of our clients and our practice.
We are working together to help individuals, children and families manage separation, divorce and family change in a supported environment using the best process and team for each couple or family.  We recognise that separation and divorce is an emotional event that leads to personal, legal and financial consequences.  Our clients benefit from the right team, at the right time to meet their needs.
Many thanks to our brilliant trainers, Angela Lake-Carroll and Robbie Clerke.